Category: Pictures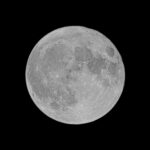 About a year ago, I purchased the Celestron Powerseeker 80eq to see if I could get better planetary images. I figured its 900mm focal length would get me a step closer to those wonderful images I kept seeing from the big boys and their Schmidt-Cassegrain monsters. I only owned it for a month or two […]
---
I had never seen an East Coast Sunrise before visiting Hawaii! As a West coast resident I've always enjoyed watching the sun fall into the Pacific ocean. I figured that someday I would see the sun rise over the Atlantic ocean. I've never really been in a rush for it, but now I'm getting a […]
---
It took 12 hours of driving to get this picture of a palm tree sunset. While visiting a friend in San Luis Obispo (SLO), we ventured out to Pismo Beach and watched the sun fall into the Pacific. Pismo is the kind of word that deserves a special pronunciation, such as Pish-Moe or Pizz-Shmoe! Anyways, […]
---
Just to the north of Sahalie and Koosah falls, lie the deep blue waters of Clear lake. With no motorized boats allowed, this lake is a kayaker's dream! Don't have a kayak? The lodge at the north end of the lake rents out Rowboats and kayaks. Trout are stocked annually, which assures a great fishing […]
---
About half way between Sahalie falls and Carmen reservoir on the McKenzie river lies the 70ft tall Koosah Falls. The views of this waterfall are getting progressively difficult as the surrounding trees do what they do best. With a little persistence however, a good camera shot is still possible. Koosah falls has 3 easily accessed […]
---
The Oregon coast gets a lot of attention for being a great place to vacation.  You hear it all the time from the valley dwellers.  How we're an hour away from everywhere:  the coast, the city (Portland), or the mountains.  I've also heard most of those same people profess their love for Oregon because of […]
---
A shot of the lower falls of McDowell Creek.
---
Of all the things I miss from my Southerly wanders, I truly miss the sunset from Las Vegas!  The colors that emerge from the sky seem to mimic paintings of far away lands.  Something about the dry desert air intensifies the color's depth.  Maybe it's the lack of clouds, maybe it's the dust, maybe it's […]
---
Every In 'N'Out burger I've seen so far has a signature of a crossed pair of palm trees.  This one is from the Tropicana & Dean Martin intersection in Las Vegas.  The Monte Carlo Casino is in the background.
---
Just over the river from The Dalles lies a very peculiar memorial to the local heros of World War 1.  It is a reconstruction of the original Stonehenge monument riddled with name bearing plaques.  From here there is a spectacular view of the Columbia river and Mt Hood.
---
Looking up at a mossy McDowell Creek tree.
---
This is a quick snapshot of my Mom's past dog Victoria. Whereas some dogs have no personality, this one had an abundance! She seemed more like a character out of Charlie Brown. This picture is actually kind of unique in that she was not wearing a bow or any 'accessories' that day. I used to […]
---
As someone who is obsessed with things that riches could buy, I must say the Pittock Mansion is AWESOME!!! Henry Pittock really knew what he was doing! The Pittock Mansion finished constructed in 1914 and served as home to Henry and his family.  Henry was responsible for the transformation of 'The Oregonian' newspaper into a […]
---
The Columbia Gorge is home to a surprising number of amazing hikes! On one of the most perfect days from August of 2011, I managed to get mother nature to make the perfect picture frame! I don't recall exactly which trail it's from as we took several that day. Like I've said in other posts, […]
---
The treefarm on the Santiam River. Best place to swim in the world! Ok…well close.
---
Just a little picture looking up through the trees at my favorite swimming hole (the tree farm).
---
The Lebanon Dam got quite a challenge this year (2006).  If only they had this kinda stuff in Vegas!
---
A view up the boat ramp at Echo Bay.  The water is supposed to be all the way at the top next to the building.  The water was a bit low at this time.
---
One of the first pictures I ever took with my Kodak Z740.  A two second exposure at night from my balcony.  Probably the most realistic nighttime photo I've ever taken!
---
Yes everyone…It's a powerline tower at Bonneville Dam.  The thing you should be noticing is that it's a good day in Oregon!
---
In the Summer of 2009 I ventured into the Cascade mountains again to take a hike! Sahalie and Koosah falls aren't strangers to me, as I've been visiting them basically since I could walk. My family undertook an unusual amount of camping trips and I actually think of this country as my backyard today. I'll […]
---
Driving through Ellensburg Washington.
---
A picture of Hood Canal near Seabeck Washington at dusk.
---
This picture was taken while watching a storm on the back patio.  I remember quite vividly thinking that I had lost my mind to be wearing shorts in a storm.
---
This was taken below Echo Point at Lake Mead.  The water level is about 100 feet below normal for the lake.  The white rocks are produced from the water's minerals.  The entire island I'm standing on is normally underwater.
---
Some people in a canoe on Green Peter reservoir at Dusk.  Taken from the dam.
---
This is a picture I took of Mount Jefferson in the summer of '06.
---
The old Scroggin's Feed & Seed building.  I remember going here with Grampa!
---
A hummingbird from my Aunt Lorena's porch!
---
An airplane on decent over the rooftops in Vegas
---
Mother's dog Trillium.  She'll lick you to death if you're not careful!
---
Bonneville Dam in 2009 from the Washington side.